Background
The University of Cambridge is facilitating a series of Future Infrastructure Forums (FIF) over the course of a year. The basis of the FIF series is to bring together UK academics and industry to define a future research vision for ground and structural engineering research.
This website acts as a repository of information for the forum programme.
Partners
FIF partners include university research groups in the ground and structural engineering sector and a consortium of key stakeholders including owners, designers and builders involved in developing the UK's civil infrastructure.
University Partners
University of Bath
University of Bristol
University of Birmingham
University of Cambridge
Cardiff University
University of Edinburgh
Heriot-Watt University
Imperial College London
Loughborough University
University of Leeds
University of Manchester
Newcastle University
University of Nottingham
University of Oxford
Queen's University Belfast
University of Reading
University of Sheffield
University of Southampton
University of Surrey
University of Warwick
University College London
Industry and Government Partners
Arup
Atkins
Buro Happold
Gifford
Halcrow
Mott Macdonald
Parsons Brinkerhoff
WSP
BRE
Bridge Owners Forum
Geotechnical Asset Owners Forum
CIRIA
CSIC
Institute of Civil Engineers
MBE KTN
Transport Research Laboratory
EPSRC
Humber Bridge Board
Highways Agency
Infrastructure UK
National Grid
Network Rail
Transport for London
Transport Scotland
Welsh Government
Chairmen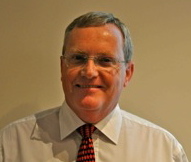 Campbell Middleton, University of Cambridge
Campbell is the Laing O'Rourke Professor of Construction Engineering and Director of the Centre. His main research interests are in bridge engineering, in particular the ultimate strength of concrete structures, yield-line analysis, risk and safety, wireless sensor networks and NDT applied to bridges, computer vision applications in civil engineering and the management of bridges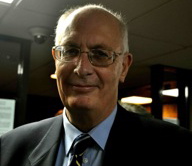 Barry Clarke, University of Leeds
Barry is a Professor of Civil Engineering Geotechnics at the University of Leeds. His early career involved running his own company based on his in-situ testing research at the University of Cambridge. He is a Vice President of the Institution of Civil Engineers and the representative for higher education on the sector skills council for construction.  His research interests range from education and training of civil engineers, design and construction of geotechnical structures to resilience of the infrastructure.
Chairman profile photos taken at FIF1, courtesy of Amanda Pyatt.